Take Control of Your Content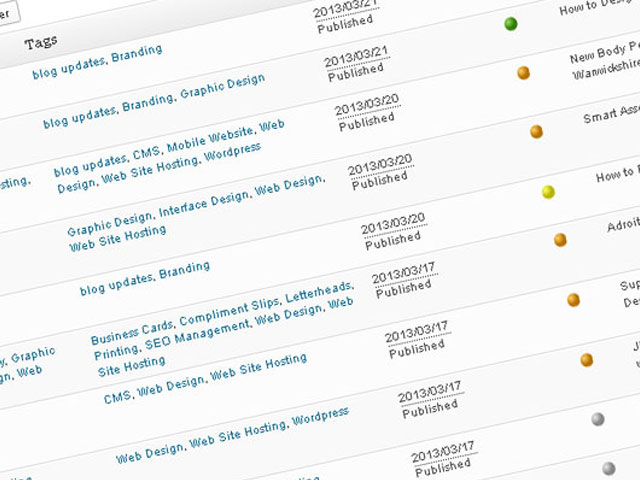 At Design-Sg our specialty is designing and building custom websites that our clients can confidently control themselves. Imagine having your site go live, then be able to add and change content as often as you like. By being in the drivers' seat, you can keep your site growing and changing as your business changes, all without the extra expense of hiring us to do it for you – Take Control of Your Content.
And the best part is, you don't even need any existing coding knowledge to do it. It is as simple as logging into your website's admin area, clicking on the page you would like to edit and type it into a user-friendly text editor. In short, if you can use Microsoft Word, you can update your new website. Do you run an e-commerce site? Imagine being able to quickly and easily add new items, including photos and descriptions in minutes. At Design-Sg, that is exactly what we do.
Even if you don't run an online store, there are countless benefits of being able to add and change your website's content. We always recommend including a blog as part of your website strategy, as keeping your website's content growing is a surefire way to search engine success. Engines like Google love to see a website that continuously expands, and businesses that follow this model almost always see increased rankings.
A lot of businesses have an "about us" or team page that focus on their employees. If a content management system is a part of the web design, you can add or delete employees from the site as they come and go without having to wait for a third party to do it for you.
As you can see, these are just a few examples of website elements that you would want to be able to control, and since every site is different, you will probably have your own areas that you will want to be able to edit on a regular basis. The websites we provide our clients with always have this functionality built in from the ground up.
Take Control of Your Content.