Web design Step by Step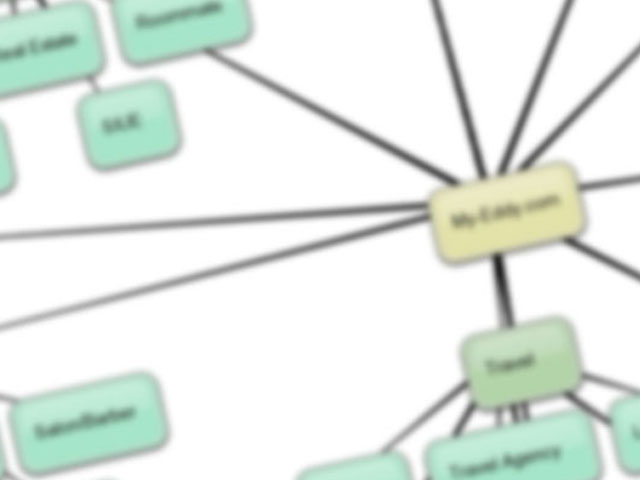 Step 1: The Initial Consultation
When we first meet with a new web design client, we have a lot of questions. These questions are designed to not only figure out your personal style preferences, but also to get to the heart of what it is you need your website to be for your business. To be more specific, we need to know about your customers or website visitors and what they expect out of your website. After all, its great if you love your new site, but if your customers don't find it useful, it will not do you or your business much good. Here are some questions you can expect to be asked:
Who are your main competitors?
What sets your business apart from your competitors?
Can you describe your target customer?
What is the main specific goal for the website?
What websites you have seen do like and why? Are there any you don't like?
What specific functionalities would you like included on your website design?
Once we have the answers to these and other questions, we are ready to move onto the next step of Our web design process.
Step 2: Discovery
Once we know our clients' needs for their website design, we have a bit of researching to do. This is where we put together a plan of action based on your customer profile, your competition and what you need to accomplish. We look at what works in your specific niche, and we even look at what others are doing wrong, and see where we can succeed where others have failed.
We also decide what technologies make sense for your website and make a plan for how to include them into the web design.
Step 3: Site Architecture Planning
Once we have gathered all the necessary information, we can begin giving your website its structure. We do by creating a flowchart. The goal of this flowchart is to determine the overall organisation, page hierarchy and linking structure. We analyse your unique needs, and we implement accepted best practices to ensure that your website design has a consistent and logical flow.
This is a critical step. It is in the planning phase where the usability of the website is designed. Bad usability sends potential customers running, while an easy to use website can keep them around longer, turning them from "potentials" into "customers." After the overall structure of the design is nailed down, we can get on with the fun part.
Step 4: Visual Web Design
This is where we take the organisation from the previous step and make it come to life in a visually appealing way. Good web design should make it easy for website visitors to know what to do and where to go in an instinctive way. We are able to use our abundant creative resources to make a custom website design that not only looks great, but is appropriate to your business and your end users.
We start by designing the homepage. It is a logical first step, since the homepage is almost always the first impression your site will make on your customers. It is here that we determine the color scheme, fonts and overall style that will carry across the site as a whole, keeping in mind your brand. Once we have the homepage designed, we present it to our client for approval. Since the web design process is a collaborative one, we welcome feedback from our clients as we hone in on the final design. Most websites go through an evolution during this process as we gather this feedback and use it to improve the overall design to meet our clients' needs. We promise to always provide expert advice to our clients if we feel something they are asking for is not in the best interest of the project and their business.
Once the homepage is locked in and signed off on by our client, we begin designing a sample internal page for similar approval. After this is complete and signed off on, we can begin the web development of the entire site. Throughout the process, there is always an open dialogue and collaboration between us and our clients. The site will be hosted in a secure area on our servers so the client can monitor the development. Changes are made as necessary, until we focus in on the final approved website design.
Step 5: Website Development
Being the final phase, this where everything comes together and the real magic happens. Creative design meets the most up-to-date technology when our development team brings our designs to life. Now is when we get to implement all the functionalities that we have planned from the discovery phase and see them in action.
Once the development is finished to our standards, we then put it through its paces and test in all of the major web browsers to ensure that it will work for your customers. All of this testing is done on our own servers, and once it has passed all of the necessary tests, and is approved by our client, it is then transferred to their own web host, and tested once again for any remaining issues. Then in the final magic moment, it is made live and visible for all the internet to see.